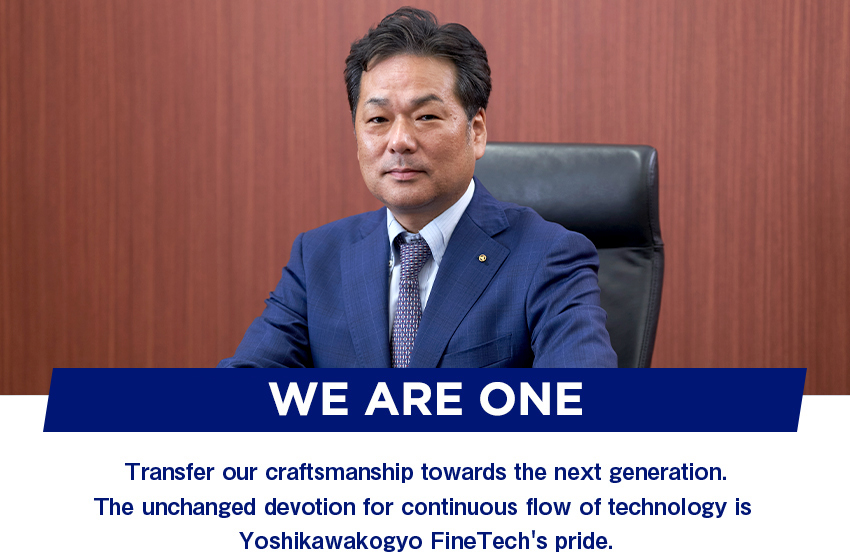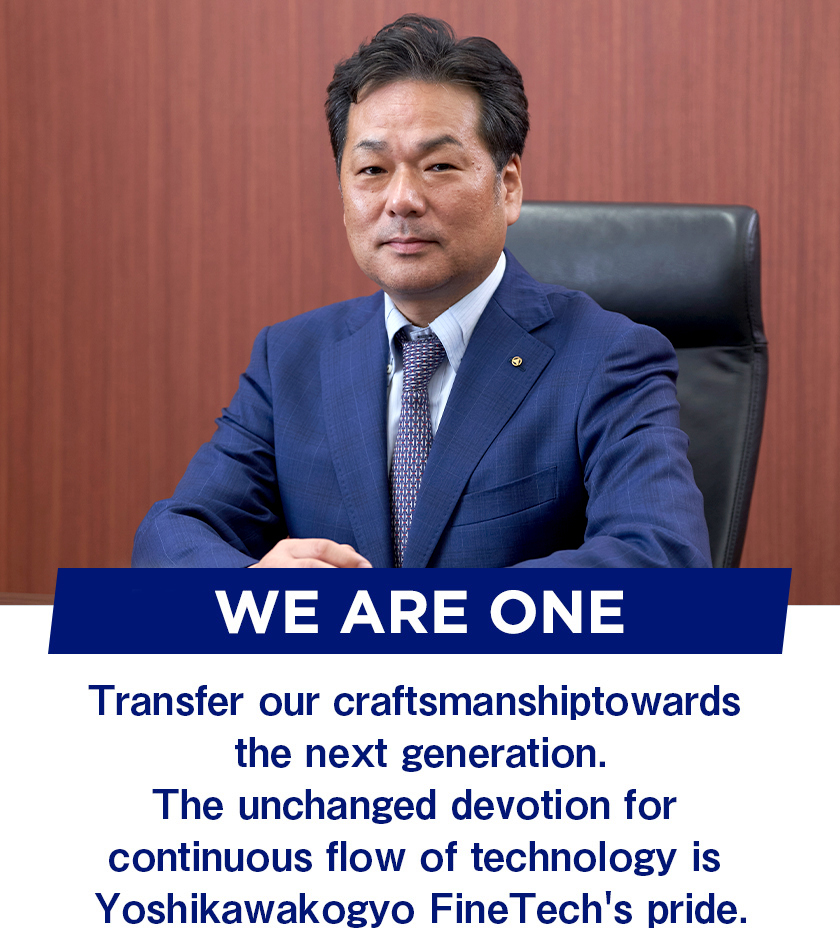 As members of the Yoshikawa Kogyo Group, we hold the group's philosophy of "Respect, Belief and Heart" to be fundamental.
Since its foundation in 1973, YOSHIKAWA KOGYO FINETECH holds "Customer First, The Quality First" principle as a management cornerstone in order to satisfy the real needs of our customers.
In every process from order to delivery and after service, we respond to our customers' needs, diversified and advanced according to the industrial progress, with the full employment of our technology and knowledge. Never ending search of quality improvement driven by our skilled technology and the customer-first principle.
We are highly motivated to accept challenging requests. We actively cope with the EV movement of industrial innovation while always listening the opinion of our customers in order to produce better products.
We keep challenging.
President Shunitsu Kubo